A Service Associated with NCEC - National Chemical Emergency Centre, UK




Delivers 24 hour emergency response and fast, up-to-the minute advice and products setting global standards on emergency response and compliance.

Calls are handled by fully trained Emergency Responders who are also highly qualified chemists and renowned for their ability to provide fast and reliable guidance in high pressure situations.

Offers assured round-the-clock call-up basis, on a 24 hour-a-day, 7 days-a-week and 365 days-a-year. The provision of this service is transacted in English and is limited to 5 calls per year anywhere within Peninsula Malaysia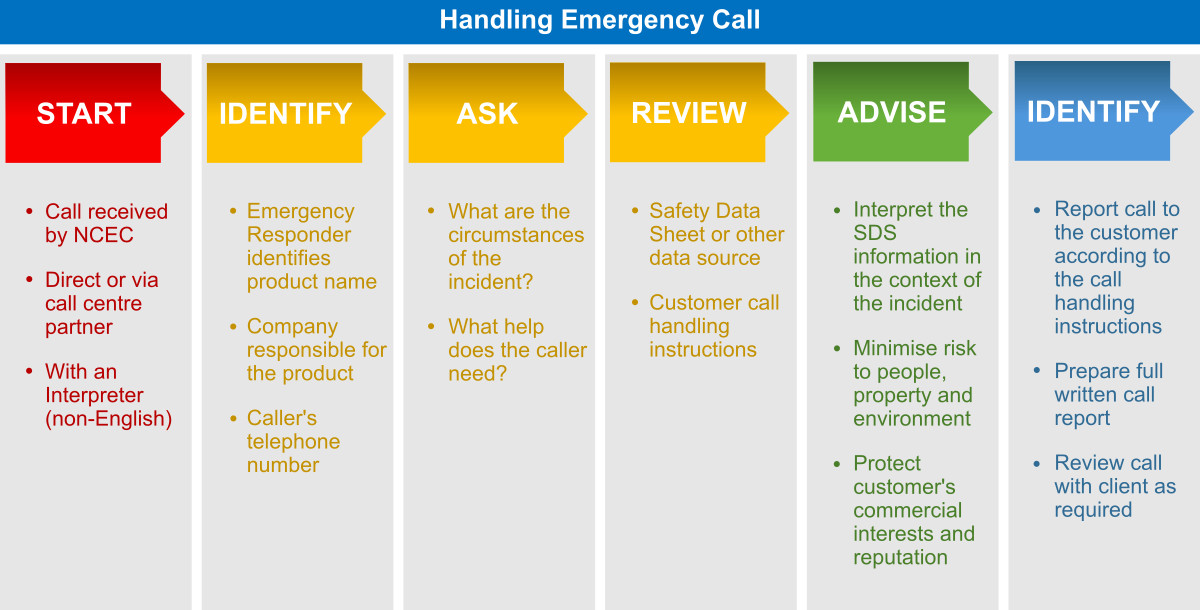 Full and comprehensive product information and data.
This includes full Chemical Safety Data Sheet (CSDS) information, containing physical data (e.g. melting point, boiling point, flash point), impact (short, medium and long term) of hazards (occupational health) to people and/or on the environment; Impact on biological, ecological and toxicological aspects of the affected area;
Calls are handled by fully trained Emergency Responders who are also highly qualified chemists and renowned for their ability to provide fast and reliable guidance in high pressure situations.
Advise for fire-fighting and emergency response actions in developing 1st stage of plan of action.
Advise on product and spill-handling procedures, storage, disposal, controls, and advise on protective equipment.
Able to link-up poison centres and industry specialists.
Advise on potential hazards associated with the products carried.
Advise on appropriate actions to control and mitigate consequences.
Advise on safe, effective and efficient spillage clean-up.
Advise on impact to humans and environmental exposure and consequences; and first aid measures.